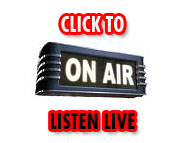 IU Make The Call to Win $500
Rick's Friday Lunch Rock Cafe
Northside Liquors
Integrity Mortgage Group
Greg Hicks State Farm Ins.
Radio 96.3 Hot-Line
Mark Down Auction Show
Next Radio Auction Show
November 8 , 9:30am
Win Tickets to Colts Games
on Radio 96.3 courtesy of
Elwood Staffing
Busy Bee Liquors
Ebbing Auto Parts
Frontier Communications
Listen to Speaking of Sports
Friday's at 7:45am to
answer Colts Trivia to Win!
Radio 96.3 Is The Home of
Brownstown Braves Football!